Phantom OG

Hybrid
(what's this?)

Phantom OG


Phantom Cookies


Ken's Kush

The Phantom OG strain is a powerful OG hybrid that is known for its strong, cerebral effects. This particular batch was grown by Buds and Roses Collective in Studio City, CA.
Phantom OG Strain: Phantom Cookies X Ken's Kush
It can often be difficult to determine the precise lineage of many OG strains, due to the prevalence of them in places like Southern California. It can be easy to group them all into one fine package, but it's clear that we should treat them each as their own separate entity.
That being said, I've found that a good proportion of OG Kush hybrids have the tendency to make me tired. These heavy OG hybrids can be great for my anxiety, but I prefer to save them for later in the day if I'm trying to be productive.
Stemming from the Granddaddy Purple Collective's line of genetics, the Phantom OG strain is the result of crossing Phantom Cookies and Ken's Kush. With this in mind, I fully expected a heavy hybrid experience.
How Might The Veganic Phantom OG Strain Affect Me?
I came across this batch of the Phantom OG strain on my trip to Buds and Roses Collective earlier this week, I was particularly interested in the fact that they employed their Veganic cultivation techniques.
"This batch of the Veganic Phantom OG strain was notably more cerebral than other OG strains I've come across in the past."
This was my first time medicating with the Phantom OG strain, and I wasn't quite sure of what to expect. This particular batch carried a complex terpene profile that seemed to be a mixture of strawberry, mint, lemons, and pine.
As far as its effects are concerned, this batch of the Veganic Phantom OG strain was notably more cerebral than other OG strains I've come across in the past. It started off affecting my mind, and the soothing effects gradually made their way throughout my body.
Although I found this strain to mostly affect my head, patients with a lower tolerance may want to reserve the Veganic Phantom OG strain for later in the evening. It can cause a noticeable "come down" effect – which of course, can be quite useful in combatting insomnia.
From the MJ Directory Visit the directory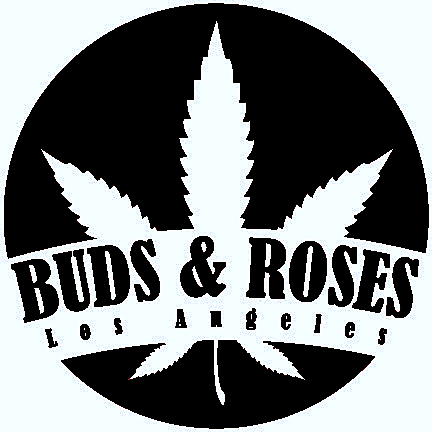 Buds & Roses
Los Angeles, California
At Buds and Roses, our mission is to create the premier cannabis shopping experience available in Los Angeles. To do this, we start by consistently sourcing and retailing only the safest and highest quality cannabis …
FOOD AND DRUG ADMINISTRATION (FDA)
DISCLAIMER – These statements have not been evaluated by the Food and Drug Administration (FDA). These
products are not intended to diagnose, treat, cure, or prevent any disease.
Share to your social accounts